Myriam scarf
€110.00
Straight inspired by the Caribbean seas, this scarf will seduce you with its colors and softness.
Large 67cmX67cm, this silk square is the perfect size to be tied around the neck, on the head or on a bag.
L'imprimé faisant référence au miroitement du soleil sur la mer, vous fera voyager dans des contrés lointaines.
Its material in habotai silk is a light and shiny silk. It is a fabric that will not add any volume but on the contrary bring slightly body and weight to the scarf while keeping it soft and fluid.
Description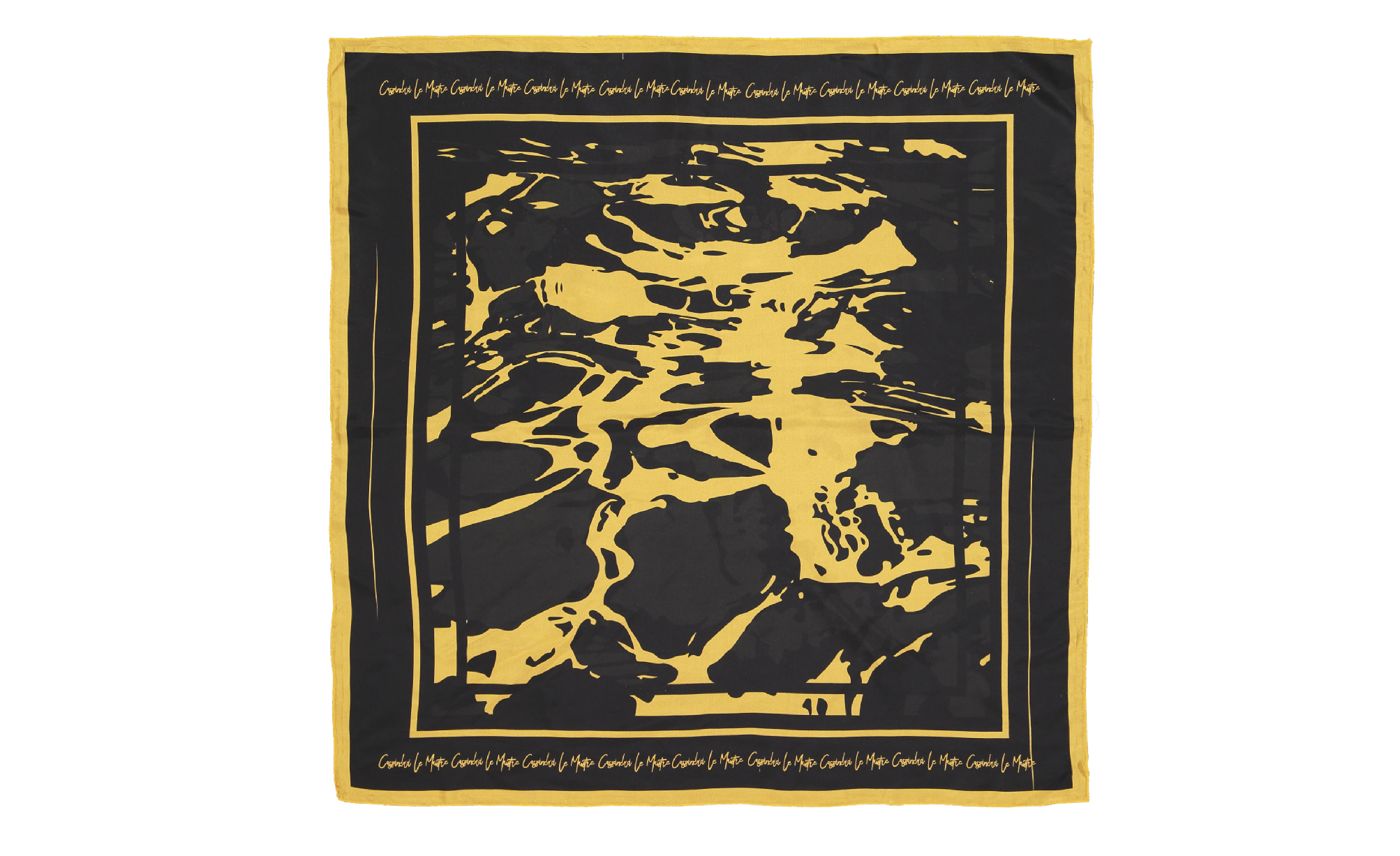 Hand-sewn scarf made in Hauts de France (59).
Square of 67cm X 67 cm in Habotaï silk
Available in 2 colors Gold or Garnet
THE PATTERN

The designer - an inspired and awake woman - draws a large part of her inspiration from her native island: Marie-Galante.
La mer y est pour elle, une source inépuisable d'idées.
Ce foulard, c'est en réalité une représentation métaphorique de la mer des Caraïbes. A l'image d'une peinture un peu abstraite et en se concentrant sur le motif, on peut y voir le reflet du soleil scintillant sur l'eau.
La signature de la créatrice « Cassandra Le Maistre » aux extrémités du foulard, rappelle indirectement celle d'un peintre sur son œuvre.
THE FABRIC
The softness of the silk will be very pleasant on the skin.
It will keep your neck warm and bring an assertive elegance.
With a right side and a reverse, the silk has a slightly shiny side which confirms its character as a noble fabric.
L'ENTRETIEN
Hand washing is recommended.
Wash in lukewarm water (no more than 5 minutes with the soap) without rubbing, then rinse with cold water. Do not wring the scarf, just dry it quickly between 2 terry towels, then lay it flat on a dry towel.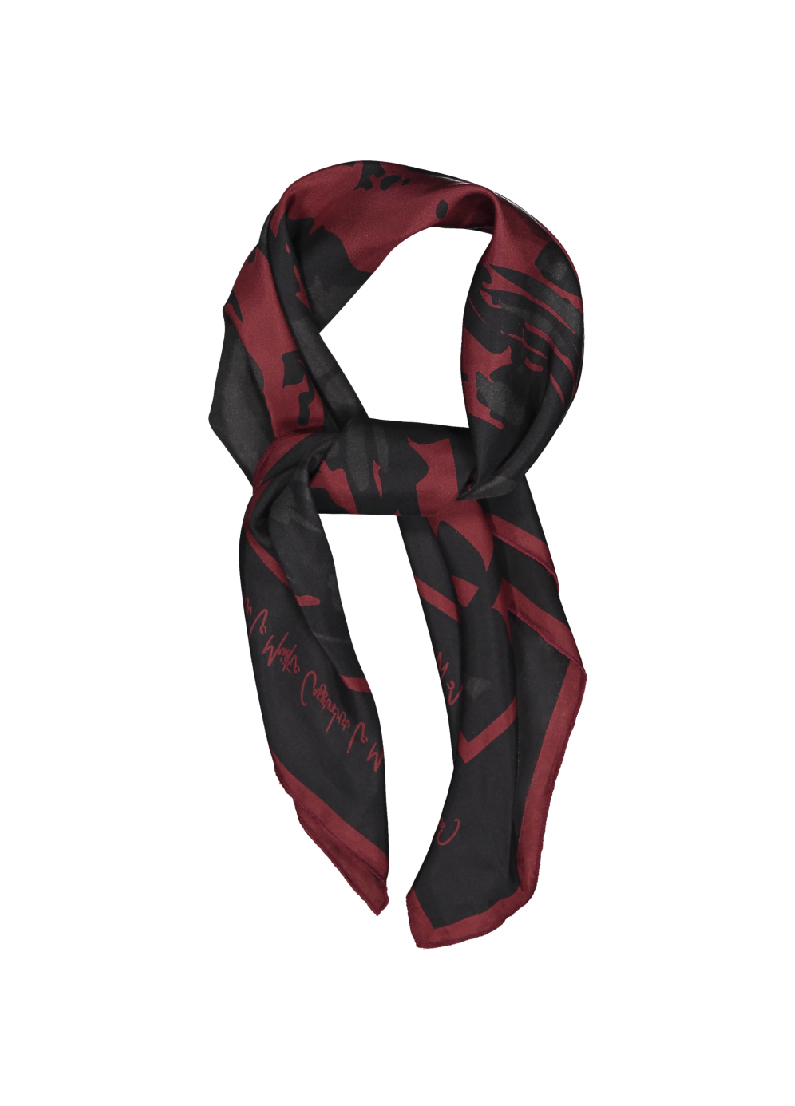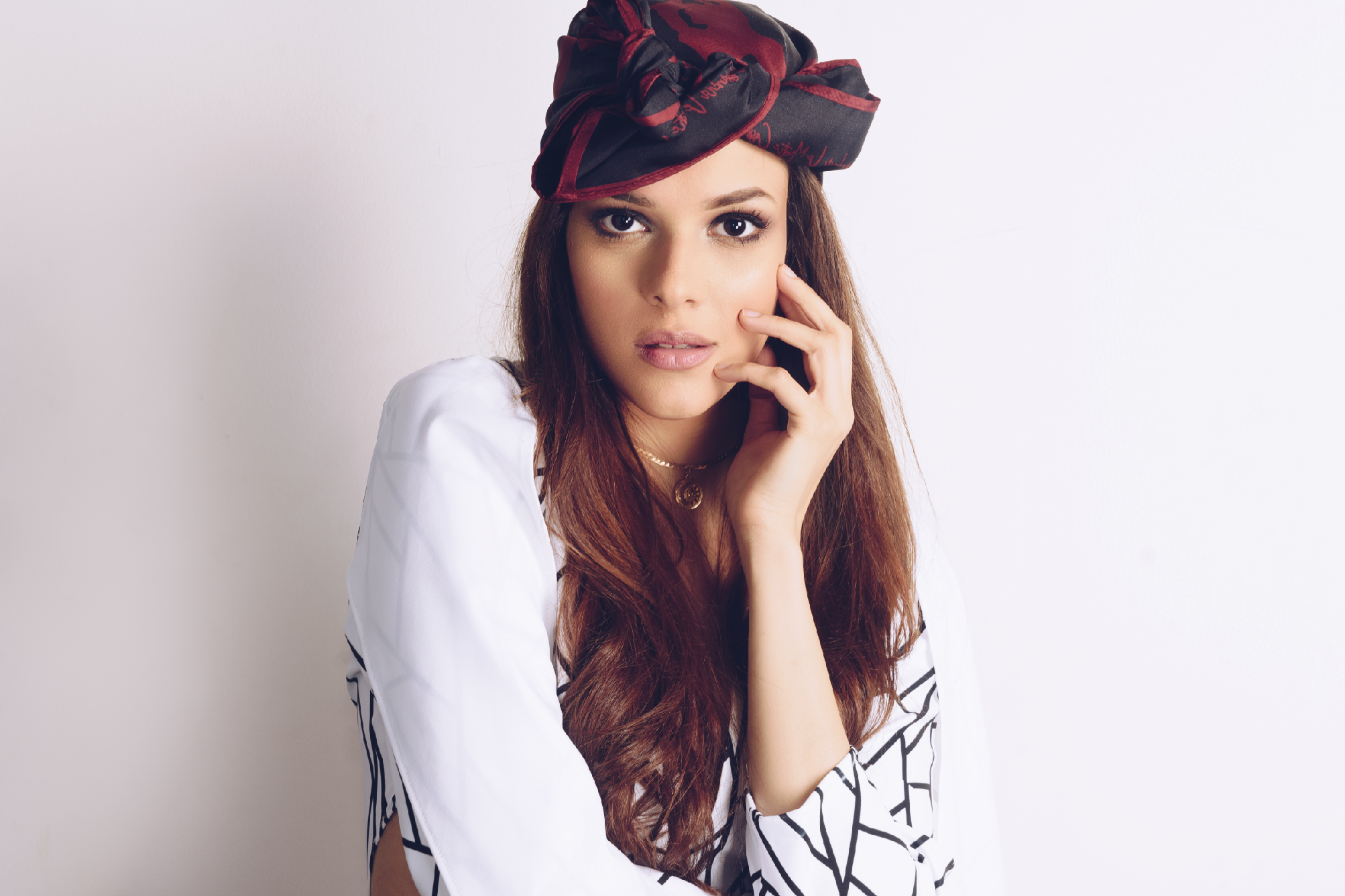 OUR PACKAGINGS

We strive to maintain high standards and quality from product to packaging.
Each product is carefully folded and wrapped in tissue paper. All delicately packaged in a pretty cardboard box with the brand's initials and closed with a personalized ribbon.
A pouch made with the scraps of fabric offered to you for each order made on our website.
Cassandra Le Maistre, you know, it is an awakened brand whose heart is a sustainable approach in short circuit and far from mass production.
Each product is designed to sublimate the female body but also in a responsible approach with materials from end of rolls from major fashion houses (such as Balmain, Balenciaga etc ...).